Enviro Air Remedies LLC is a NADCA certified HVAC remediation company proudly serving Pennsylvania, New Jersey and New York.
Services we provide include: Air Duct Cleaning, Air Duct Encapsulation, Dryer Vent Cleaning, Kitchen & Bathroom Exhaust Remediation, Chute & Compactor Disinfection, and Visual Inspections.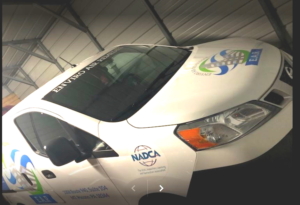 Our staff of professional technicians have over 20 years experience in HVAC Remediation Services.
We are fully insured.
Not only following NADCA standards, we are NADCA certified. Certificate furnished upon request, verify us on the NADCA website.
Cleaning Your Heating And Cooling System Ducts is Extremely Important.
How Your Heating & Cooling System Got Dirty
Air Duct Cleaning
Maintaining the ducts in your HVAC system will help eliminate contamination and dust within the system.
Regular maintenance helps improve your indoor air quality and it also help to improve the efficiency of your HVAC system as a whole.
Dirty air ducts can cause allergies, stale odors in your home, extra dust, and even sickness. Over time, pollutants, mold and bacteria from dirt, pollen, tobacco smoke, pet hair, and dust mites collect in the ductwork of your home's heating and cooling system.
Every time your furnace or air conditioner runs, these particles whisk through your vents and spew into the air that your family breathes. On average, air duct cleaning should be done every three to five years.
Compactor & Chute Cleaning
Compactors are another source of stale air. Enviro Air Remedies also cleans, power washes, disinfects, and deodorizes upon completion.
Over time gunk builds up in the compactor and it needs to removed. We remove, disinfect, and use enzymes to bring your compactor to acceptable conditions.
Dryer Vents
Clothes dryer vents are different. Clogged dryer vents are a significant fire hazard. Enviro Air Remedies clears them of clogged lint, which helps prevent household dryer vent fires and increase the efficiency of the system.